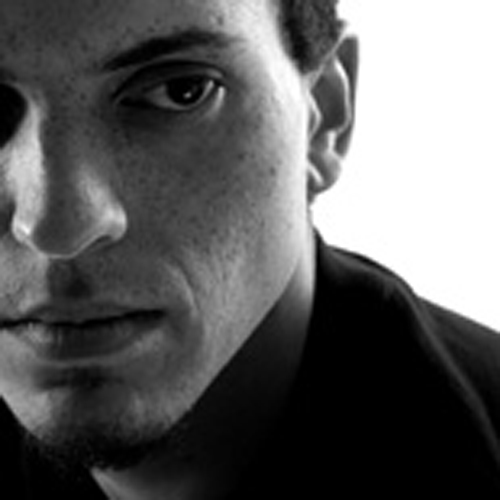 WEB
RELEASE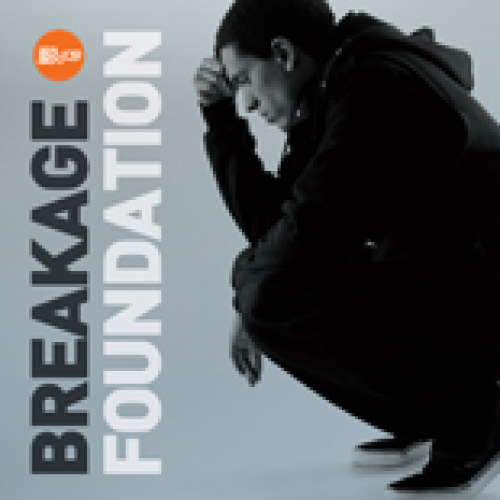 BREAKAGE
Breakage(ブレイキッジ) a.k.a. ジェームス・ボイルは裕にDRUM & BASS とDUBSTEPのスタイルを行き交い「現在最も多能なオペレーターの1人」である事を証明してみせた。既に数多くのクラシックと呼ばれるヒットナンバーをベルトに掲げながらも、その進化はまだまだ止まる事を知らない。宇宙的センスと豊潤なトーンを併せ持つBreakageの音楽は絶妙であり非常にエフェクティブである。
2000年にReinforced からNasty Habit's のハードコア・クラシック『Here Comes the Drums』のリミックスをリリースし、DRUM & BASS シーンに鳴り物入りで登場しEquinox の『Acid Rain』のリミックスを手掛けた事により、その注目度はネクストレベルに引き上げられた。Critical やScientific Wax といったレーベルからのリリースの後、2006年についにデビューアルバム『This Too Shall Pass』をリリースし、幅広い評論家から絶賛された。
2007年、ついにジェームスはShy FX 率いるDigital Soundboy と契約を結び、直ちにリリースした『Clarendon b/w Shroud』で披露したハーフタイム・ビートでヘッズ達の心を掴み、シーンで当時最もヒットしていたBenga & Coki の『Night』をDigital Soundboy ことShy FX と共にリミックス、引き続きリリースした『Callahan b/w Untitled』でDUBSTEP シーンに当然の如く新たな波を巻き起こした。
2009年、Breakage は「注目すべきアーティスト」としてトレンドメーカー達、そして全英中のダンスミュージック・メディアにでその名を轟かせた。伝説的レゲエアーティストDavid Rodigan をフィーチャーした『Together』を今年初頭にリリースし、10月にはUK ブラックミュージックの長Roots Manuva をフィーチャリングした『Run Em Out b/w Higher』をリリース。さらに同月にはBenny Page による『Run Em Out』のリミックスとNewham Generals and David Rodiganをフューチャーした、より「ワルく」リメイクされた『Hard』がリリースされ、本国イギリスでは雑誌媒体に限らず、国営ラジオ等からも絶賛の声が揚がっている。
Breakage aka James Boyle is never been one to be pigeonholed. Moving effortlessly through styles from drum and bass to dubstep, Breakage has proved himself to be one of the most versatile operators in either scene to date. A prodigious talent, he already has a number of classic releases under his belt but continues to develop his sound. Combining rich tones and a sense of spaciousness in the mix, Breakage's music is both subtle yet devastatingly effective.
Never afraid to make an impact, he burst onto the drum and bass scene back in 2000, announcing his arrival with a raucous remix of a hardcore classic, Nasty Habit's ʻHere Come the Drums' on Reinforced. He backed up this bold move, however, with a series of EPs for the legendary label proving he was no young pretender. Developing a close relationship with veterans such as Equinox (Scientific Wax) and Threshold (Special Branch), Breakage was at the forefront of a new wave of breakbeat scientists bringing a percussive sound back to drum and bass at a time when the scene seemed to have forgotten it's jungle roots.
Breakage continued his good form dropping a number of sort after releases for the Inperspective label, his remix of Equinox's ʻAcid Rain' twisted the Amen break to new levels and served as a rallying call for producers looking to bring back the original drum and bass sound. Further releases came on labels including Critical and Scientific Wax, before his debut album release in 2006 ʻThis To Shall Pass' gained wide spread critical acclaim and included some slower tempo material, hinting at what was to come.
James signed with Shy FX's mighty Digital Soundboy imprint in 2007, and soon turned heads with the haunting halftime beats of ʻClarendon b/w Shroud.' It came as no surprise that he would make waves in the dubstep community with his next release, ʻCallahan b/w Untitled,' after having remixed one of the scene's biggest tracks to date, Benga & Coki's ʻNight,' alongside Shy FX as Digital Soundboy.
2009 has seen Breakage cemented himself as ʻone to watch' across the British dance music press and taste-making elite. Following on from the superb ʻTogether' featuring the legendary David Rodigan earlier this year, Breakage releases ʻRun Em Out' feat. Roots Manuva b/w ʻHigher' this October. Also available this October is the Benny Page remix of ʻRun Em Out', with the thuggish reworked ʻHard' feat. Newham Generals and David Rodigan on the flip. Already gaining massive support and applause in both the press and on the national airwaves, Breakage explores new ground on this bold and bashy release, giving us the perfect insight into the direct of his new album.
He's already gained specialist support across Radio 1, 1Xtra, Galaxy and Kiss FM from the likes of Zane Lowe, Annie Mac, Rob Da Bank, Giles Peterson, Ras Kwame, Toddla T, Mary Anne Hobbs, Mista Jam, Sinden and many more, not to mention Radio 1 daytime love courtesy of Nick Grimshaw.
With his sophomore LP ʻFoundation' due for release in Feb 2010 on Digital Soundboy, it's sure to be another busy year ahead for Breakage. Features on the record come courtesy of Skream, Burial, Roots Manuva, David Rodigan, Newham Generals, Kemo and more. Expect bass heavy quality music with a broad appeal.